Tracks :
Big Boy
I'm not there
Oh Yeah
Venue : 'Le petit théâtre », Atheneum, Kill Your Pop
Recorded : 2008, may, 09th. 
Notes : They wanted to try an alternative version of 'Big Boy', but it never worked (for them). So they've done the 'real' one, with leo on ukulele. The last song was hard to do. It was hot outside… and inside. Finally, they did it.
Very kind band, all of them.
Big Boy :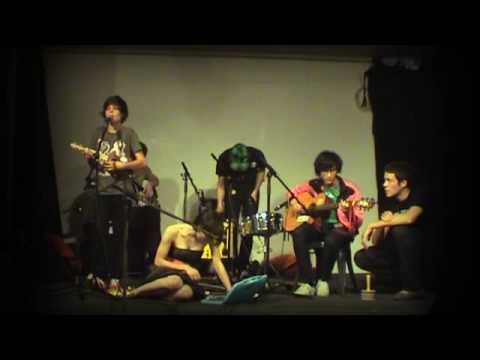 I'm not from here :
http://www.dailymotion.com/videox5e2jy
Oh Yeah :